Ubiohe's Mistmoore Crag Estate, South Freeport, Storms server
I finished this commission back in April 2013. It wasn't properly a commission, but Ubiohe had been asking for a house for a long time, so before quitting, I made him this small (?!) one ;p
It went very fast as I already had a plan in mind and the massive amount of items added to the grottos at the same time gave me room to expand the beach.

House can be found in Mistmoore Crag Estate, South Freeport, Storms server, under Ubiohe.

When you first enter, you'll find yourself in the crafting room with a big dragon watching you.



Ubiohe being a necromancer, I made him a nice cemetary with torture devices in the right wing. Ossuary, coffins for respected ancestors and regular cemetary, everything is where it should be!



The left wing leads to a dining room with bookshelves, a little fishtank and a music stage.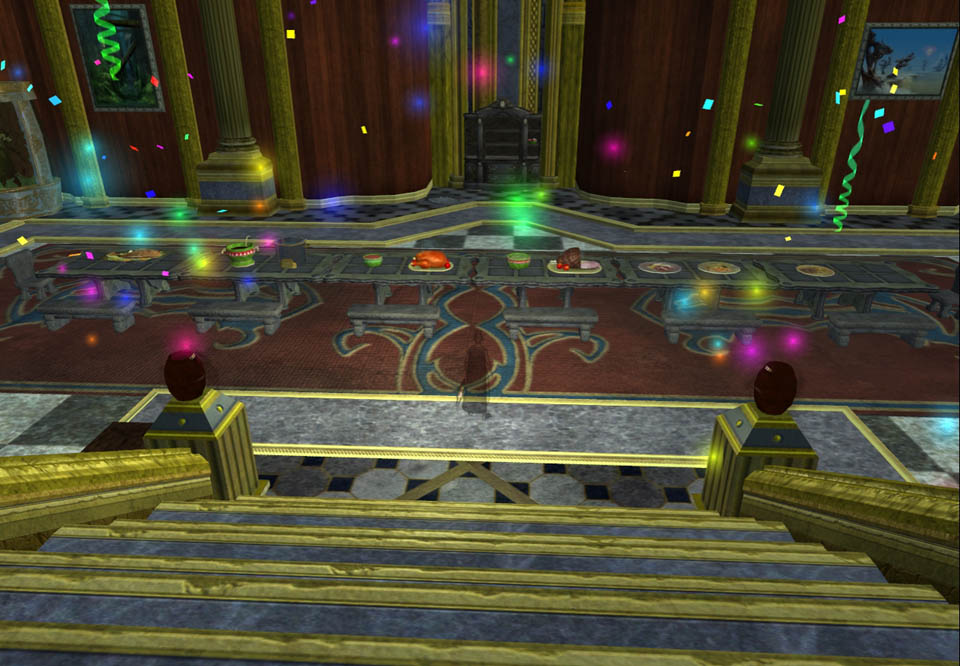 Upstairs is the bedroom with a desk and precious stuff.




The room to the side is a massive bath with some fishes and tons of cushions to rest upon.




The main room is dedicated to trophies but is currently pretty bare. There's tons of statues being added to the game, so the idea was to leave lots of space for future additions.




The balcony is a little bar with tables and kegs of beer.




Finally, the beach is now a massive garden, with plants, trees and flowers. There's a small garden with grapes, benches to sit on, a place for horses to run in peace. Well, the perfect place to be.




I hope you liked it. The house was well recived anyway.
I'm quite proud of myself though. I manage to keep a very low item count on that one (854, so a single expander and 30ish items were added by the owner) so there is room to add more quest rewards and build more things if needed.